Services
Home Health
Skilled services provided in the comfort of your own home.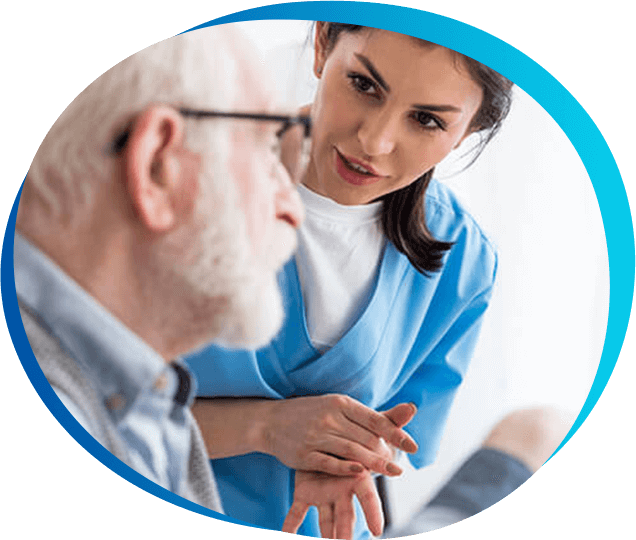 Home Health Services
Billet Health is a full-service home health care agency that have dedicated, experienced staff who believe in working with our patients to maintain and improve their health. We work together to serve your entire family for all of your medical needs in all stages of life. Our staff believes in providing comprehensive health care services to our patients in a friendly, relaxed atmosphere, such as your home.
The Home Health Team begins with you and is made of many healthcare professionals working together to provide you with the best care. Our staff works closely with you and your physician to develop a home based plan of care that takes into consideration your mental, physical and emotional status.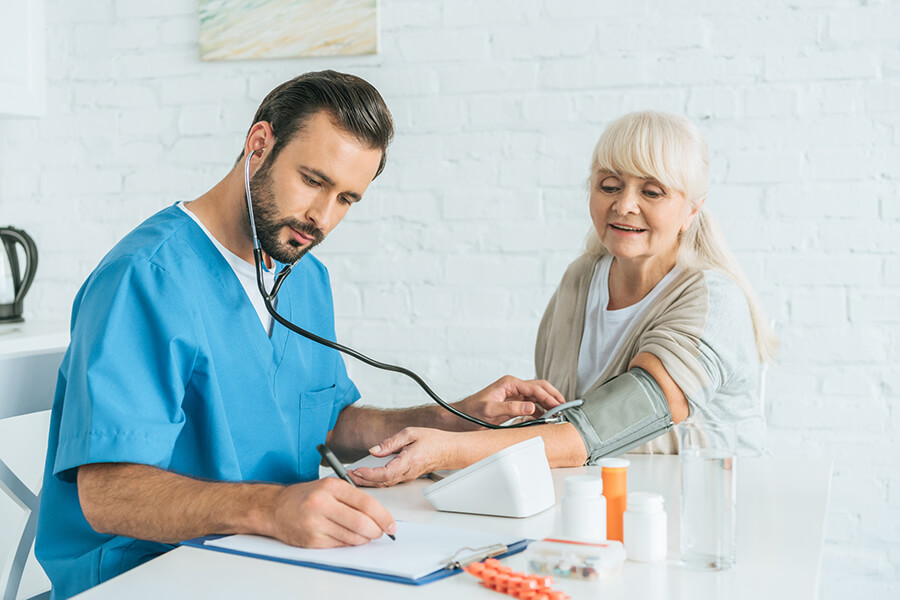 Some of the Benefits With Billet
Skilled Nursing
Our Nurses work with you and your doctor to develop a plan to meet your healthcare needs. Nurses consider your physical, emotional, and mental state. They will assess your condition, monitor medications, administer treatments and teach you how to take care of yourself.
Skilled observation and assessment
Diabetic management
Wound care
Medication supervision
Intravenous therapy
Pain management
Respiratory treatments
Patient and family health teaching
Incontinence care
Home Health Aide
Our Certified Nursing Assistants help you with bathing, dressing, changing simple dressings, and exercises as you recover from surgery, illness or injury.
Total personal care
Meal preparation
Light housekeeping
Physical Therapy
Our Physical Therapist help you become stronger, more flexible, and better able to move through treatment and exercise programs using adaptive equipment.
Assessment of rehabilitation needs
Therapeutic Exercises
Transfer and gait training
Patient and family teaching
Occupational Therapy
Our Occupational Therapists help you increase your ability to perform daily living skills, such as dressing, cooking, eating and to take part in leisure and play activities by using adaptive equipment.
Activities of daily living training
Adaptive equipment training
Energy conservation technique
Modalities for decrease edema
Fine and gross motor activity
Speech Therapy
Speech Pathologists help you and your family with communication skills by treating language, speech, hearing and swallowing disorders.
Rehabilitation of speech
Language disorder treatment
Dysphagia treatment
Voice and articulation therapy
Medical Social
Our Medical Social Workers help you cope with the stress of illness and help you obtain community services and resources. They work with your physician and other of our home care team members to understand social and emotional factors related to your health condition.
Assessment of social and emotional factors
Counseling
Community resources planning
Remote Patient Monitoring
Daily vital monitoring
Coordination with PCP and Specialist
Reduces hospital and urgent care visits
Services
The Billet Health team includes professionals who specialize in their fields of practice.
Our healthcare continuum model helps ensure more efficient and higher quality outcomes for our patients and their families.