Services
Podiatry
Comprehensive care of the foot and ankle for all ages.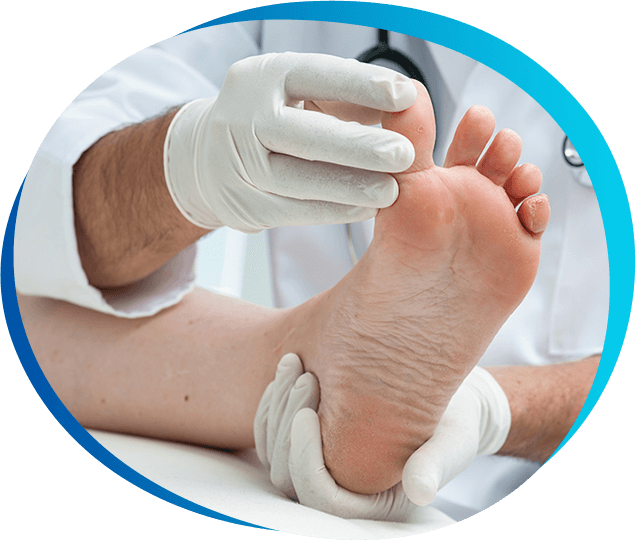 Podiatry Services
Our physicians are board certified podiatric surgeons. Our goal is to improve the health and well being of patients by preventing, diagnosing and treating conditions associated with the foot, ankle and lower extremities. Services we provide include routine foot care, evaluation and treatment for skin and nail conditions of the foot, injuries to the foot and ankle, and corrective surgery of the foot.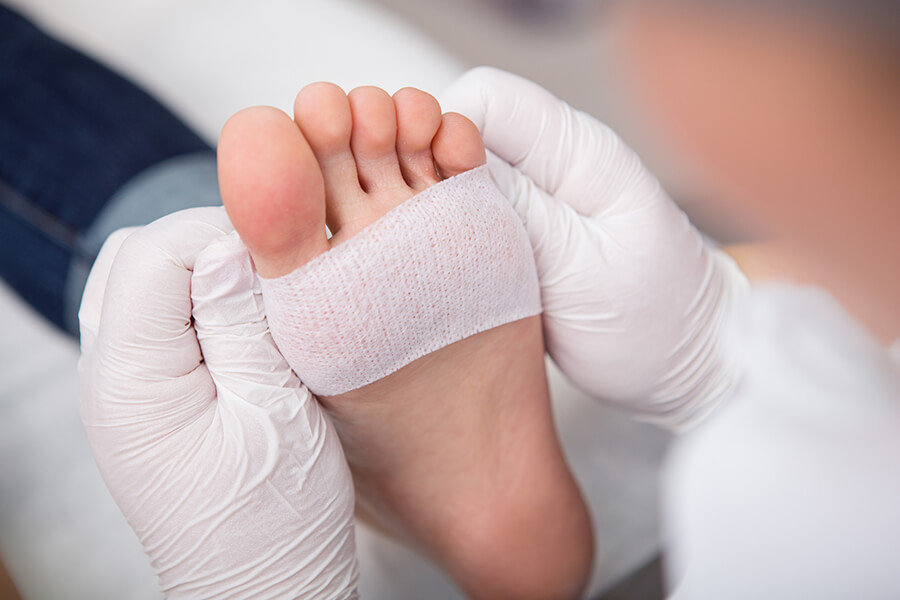 9755 N 90th Street Suite A-110
Scottsdale, AZ 85258
Services
Routine foot/nail care
Evaluation and treatment for skin and/or nail conditions of the foot
Custom orthotics
Custom foot/ankle braces
Injuries to the foot and ankle
Corrective surgery of the foot
PRP injections
Common Conditions and Treatments
Neuromas
Bunions
Hammertoes
Ankle sprains
Foot and ankle injuries
Arthritic foot conditions
Neuropathy
Flat feet
Heel pain - Plantar Fasciitis
Toenail fungus (Onychomycosis)
Warts
Ingrown toenails
Foot fractures (in-office X-ray)
Foreign bodies (Ex: glass and splinters)
Diabetic foot care
Diabetic wounds
Orthotics (custom, refurbished, and over-the-counter)
Platelet Rich Plasma (PRP)
Platelet-rich plasma (PRP) therapy uses injections of a concentration of a patient's own platelets to accelerate the healing of injured tendons, ligaments, muscles and joints. In this way, PRP injections use each individual patient's own healing system to improve musculoskeletal problems.
Platelet Rich Plasma (PRP) Injection Treatment for Achilles Tendonitis
Platelet Rich Plasma (PRP) Injection Treatment for Plantar Fasciitis
Medical Equipment
Soles
Custom foot and ankle braces
Custom orthotics
And More
Xray and Ultrasound Screenings
Digital X-Rays ad Ultrasounds can be done in-office for a quick and accurate diagnosis. Most problems can be effectively treated in the office with little down time. Issues requiring surgery are performed at an outpatient center at one of the local hospitals or surgery centers. Almost all foot and ankle procedures performed are done as an outpatient, where patients can rest and heal in the comfort of their own home.
Mobile Podiatry - Benefits include:
Homebound, geriatric and assisted needs patients
No waiting lines
Scheduled Visits
Personalized and compassionate care
* Geographical restrictions apply to mobile podiatry care.
* Billet Health accepts most insurance carriers.
Services
The Billet Health team includes professionals who specialize in their fields of practice.
Our healthcare continuum model helps ensure more efficient and higher quality outcomes for our patients and their families.